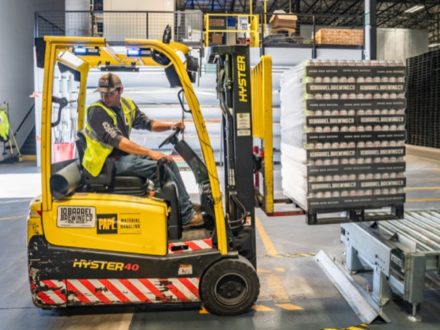 The Illinois economy is showing continued strength as the new data reveals that jobs increased year-over-year in all of the state's 14 metropolitan areas in December. Furthermore, the unemployment rate decreased in 13 of those areas, indicating steady and consistent job growth throughout the state, according to the data from the U.S. Bureau of Labor Statistics (BLS) and the Illinois Department of Employment Security (IDES).
It's another positive development for Illinois, which is home to the 5th largest economy in the U.S.  and dozens of Fortune 500 companies. The job growth was led by industries such as manufacturing, leisure and hospitality, mining, construction, and health services across a majority of the metros. The Lake-Kenosha, Davenport-Moline-Rock Island, Rockford, and Chicago metro areas had the largest over-the-year percentage increases in total nonfarm jobs.
The job growth comes amid Illinois' ongoing investment in programs and policies designed to spur business development across the state, especially in key areas such as electric vehicles, clean energy, and advanced manufacturing.
The recent job numbers are just one more factor indicating that Illinois has the workforce companies need for growth. For more information on growing your business in Illinois reach out to us here.