Rivian shook up the automotive world by reimagining the American pickup truck for a new era. To turn its vision into reality, the electric vehicle maker relied on a time-tested formula for success. Namely, it sought to make a home where the crucial ingredients of a welcoming community, skilled talent, and convenient location all come together. Zach Dietmeier, Rivian's Senior Manager of Plant Communications and Policy, told Intersect Illinois about how Normal, IL has become home to the company's tremendous growth.
Q. What attracted Rivian to pick Illinois for the site of its first manufacturing facility?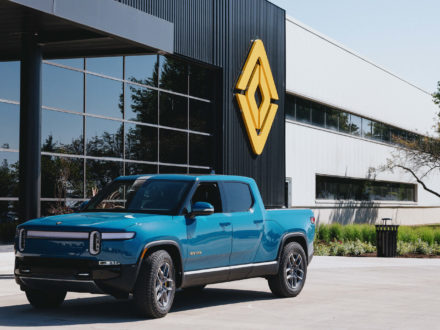 Rivian was initially drawn to the former Mitsubishi factory in Normal by the liquidation sale of equipment from the plant. Upon arrival, the charm, intelligence, and energy of the surrounding community aligned extremely well with our company values. We saw a home for our manufacturing in which we could scale and thrive.
Q. How much has Illinois' central location – and Normal's central location within the state – been a factor in your decision and growth?
The central location and close proximity to advanced logistics allows regional suppliers to lean into Rivian. Our location and focus unlock supply relationships. Next, the transportation possibilities of rail, highway, and shipping hubs allow for quick and efficient distribution around the nation and globally. Last (but certainly not least), the central location within reach of Chicago, St. Louis, and Indianapolis attracts talented workers from across the Midwest.
Q. Tell us about your team in Normal – how it has grown and how you have attracted talent?
Rivian's team in Normal has grown from about a dozen employees in early 2017 to nearly 6,000 team members today. We have a dedicated Talent Acquisition team that searches for optimistic thinkers and doers from all experiences and areas. Many job applicants find Rivian positions through word-of-mouth or through rivian.com/careers.
The aggressive growth in Normal allows our scale to accelerate with our production ramp. We have grown across many cross-functional teams, including manufacturing engineering and operations, supply chain and logistics, IT, quality, and customer engagement to name a few. We strive to bring together talented people from a wide variety of specialties and skill sets, backgrounds, and experiences. We stay aligned on our shared mission to Keep the World Adventurous Forever.
Q. What impact has the local higher education system had on your workforce?
Bloomington-Normal is a wonderful community for higher education and is constantly working to better suit the needs of industry in the region. The addition of an engineering school at Illinois State University will encourage more students to stay in the area after graduation. The pipeline continues with Heartland Community College's development of the Electric Vehicle and Energy Storage (EVES) Academy. The needs for a company like Rivian are broad, and engagement from other institutions like Illinois Wesleyan University, Bradley University, Eureka College, the University of Illinois and the large network of community and technical colleges illustrate the need for regional advantages for workforce development.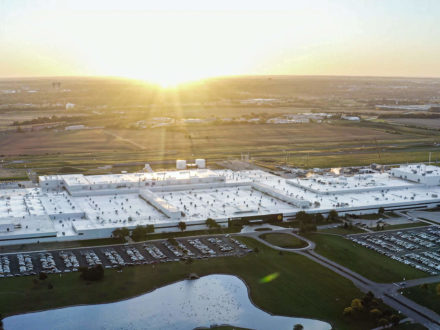 Q. How have you seen Illinois' EV ecosystem develop over the last couple years?
When Rivian arrived in Illinois in 2017, there was no EV ecosystem. We have seen the dedication of the state of Illinois to mobilize around new technology—to support and lead in the EV landscape. Other companies focused on electrified mobility have already taken note of Illinois' commitment to building around the future of transportation. We are confident that Illinois is dedicated to seeing EV companies succeed and thrive across the state.
Q. What advice do you have for other EV companies looking to set up in a new location?
The most important product we are creating is our team. The people in the community make your company what it will be for decades to come. Rivian's continued success would not have been possible without our relationships in the communities we call home. We are dedicated to being a valued community partner. Building positive and advanced relationships with our local advocates and stakeholders is key to growing together.
Q. What has Illinois done well that could position it to lead in the EV industry?
The REV Illinois Program goes a long way toward cementing Illinois' status as a destination for EV manufacturing. Under this program, we look forward to a cleaner Illinois and seeing even more EVs on Illinois roads very soon.