Ask someone to picture an electric vehicle (EV) and typically what comes to mind is a sleek, futuristic car gliding quietly down city streets. With concerns about climate change and fuel prices rising, the future looks promising for the consumer EV market. Indeed, EV sales in the U.S. doubled in the last year alone, surpassing half a million units.
But it's not only daily commuters looking to cut down on their gas bills who are driving EV adoption and manufacturing. Businesses large and small and even state and local governments are increasingly turning to EVs to power their fleets and businesses. This uptick in EV adoption for non-consumer use is fueling rapid advancements in technology, and paving the way for local job creation, including right here in Illinois.
Electric vehicle maker Rivian, which manufactures its vehicles at a plant in Normal, Ill., is supplying 100,000 electric vans to support local logistics and shipping operations for Amazon.com Inc. The online retail giant's commitment to making half of its deliveries carbon neutral by 2030 means it had to find partners with technological and manufacturing know-how to create this type of EV fleet. Rivian has created thousands of jobs within Illinois to support this effort and is pushing to meet this incredible demand. The operation in Normal is its first manufacturing campus and houses engineering, manufacturing, supply chain, IT, and customer service teams.
The environmental – and bottom-line impact — of EVs
Amazon's partnership with Rivian is just one high-profile example of how more businesses are investing in EVs to stay competitive, meet sustainability goals, and make their operations more efficient. Manufacturers will have their work cut out to keep pace with the demand. Electrifying corporate fleets brings relief to high fuel costs and helps answer the growing call across society to limit the carbon emissions impacting global climate change.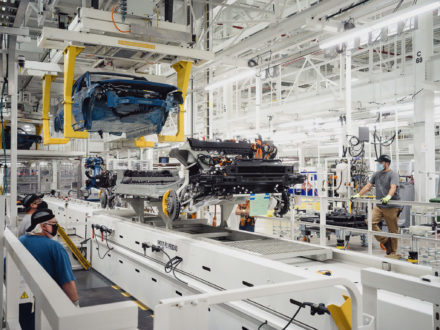 Local and state government agencies are also seeing the incredible cost and environmental benefits of transitioning to EVs. Noting that the transportation sector is the state's largest source of emissions, Illinois is starting to replace traditional government vehicles with EVs as part of its commitment to transitioning to 100% clean energy by 2050. A new State Fleet Working Group supports government agencies in the transition to low- or no-emissions vehicles, providing guidance on EV fleet management, budgeting, and charging schedules.
Going electric isn't just good for the environment, it's also good for business. EVs generate immense amounts of data that can help organizations more efficiently manage fleet health, monitor energy use, and schedule repairs, making them an ideal solution for fleet owners big and small.
It's not only commercial and public vehicles that are electrifying. The electric revolution is also coming to traditional industries like farming and other heavy machine vehicles, which together make up a global market of more than $292 billion. Over the last decade, the market for small agricultural machines in particular has more than doubled, providing fertile ground for electrification. The automation and data-collection capabilities of EV work vehicles appeal to farmers looking to prevent breakdowns during harvesting season and cut their labor and fuel costs. Farm equipment manufacturing giants like John Deere, headquartered in Moline, Ill., are making big bets on electrifying their products. The company, which unveiled its first electric tractor prototype in 2016, is accelerating the electrification of its lineup of farm equipment while Caterpillar, the Deerfield, Ill.-based manufacturer of construction and industrial equipment, is working on a line of electric mining trucks.
How Illinois is supercharging the industrial EV market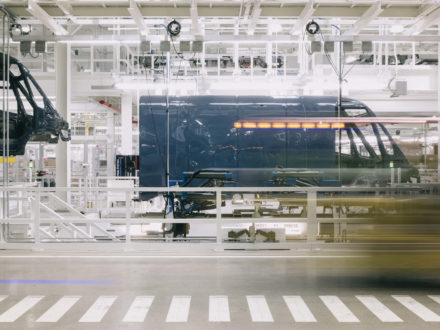 All this shows that Illinois isn't just on the cusp of being an EV powerhouse — we're already there. Rivian employs more than 4,000 workers in their plant in Normal. Lion Electric, a maker of electric buses and commercial trucks, is preparing to open their 900,000-sq. ft. production plant in Joliet. The facility will crank out an estimated 20,000 vehicles a year, making it the largest dedicated medium- and heavy-duty EV factory in North America.
The Lion plant is also creating more than 1,400 jobs, the leading edge of a wave of EV employment expected to wash over the state. The Illinois electric transportation workforce alone is projected to grow 83% by 2024. One good reason is that the state is actively investing in the electric future. The Reimagining Electric Vehicles Act passed last year provides significant incentives for EV businesses to grow, including tax withholding and training credits.
Illinois has a proud history of being a place where pioneers put down stakes and industry thrives. Home to 38 Fortune 500 companies and the world's 18th largest economy, it's a place where technological know-how and manufacturing prowess meet local community engagement and the Midwestern work ethic. As EV use in commercial and industrial application powers EV adoption at scale across the U.S., it's fitting that Illinois is at the epicenter of that growth.