The start of a new year often brings new opportunities for business growth. One of these opportunities that can significantly impact businesses is the decision to expand or relocate. The complex process requires careful consideration of financial feasibility, market demand, availability of resources and talent, and the potential impact on current operations. As business leaders map out their plans for the year ahead, there are several trends to keep in mind when considering expansion or relocation. By carefully evaluating these and other factors, businesses can make informed decisions about their development, and navigate the challenges ahead with confidence.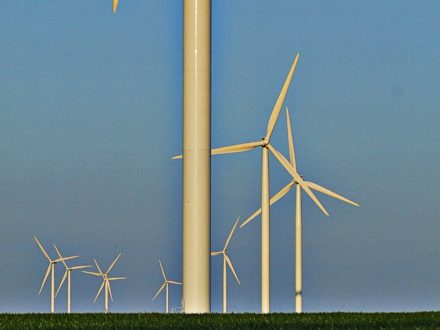 Sustainability takes center stage. As the world races to cut carbon emissions and avert the impacts of climate change, customers, employees, shareholders, regulators, and other stakeholders are dialing up pressure on businesses to act. As extreme weather events become frequent, climate resiliency remains top of mind for business leaders seeking to ensure security of their employees and operations. Demand for sustainable goods, from food to textiles to packaging, is increasing. Some 42% of the Fortune Global 500 have delivered or committed to climate milestones by 2030, up 11% from last year. Against this backdrop, access to clean energy and the support of forward-thinking policies are more important than ever. Illinois is charging ahead with an ambitious plan to commit to 100% sustainable energy by 2050. The state also has many policies and incentives to support the electric vehicle and solar industries, such as the Climate and Equitable Jobs Act and the Reimagining Electric Vehicles in Illinois Act.
Disrupted supply chains. Throughout 2022, 60% of consumers said they were unable to get a product due to shortages or shipping delays. Now, more businesses are seeking to be near their suppliers and access the robust infrastructure to get products to market quickly. An estimated 350,000 new jobs were to be created in 2022 due to businesses bringing work back to the U.S. and foreign companies investing in their U.S.-based operations. Supply chain issues and geopolitical tensions are expected to continue fueling this trend in 2023. In addition, the shipping and logistics industry expects worker shortages, while nearly 40% of brands are bracing for shipping and other logistical challenges to persist throughout the year, according to Shopify. From planes to trains, from ships to semi-trucks, Illinois offers a huge variety of transportation and logistics options. The state is within a four-hour flight of any major U.S. destination, and is home to the nation's seven largest railroads, the world's third-biggest inland freight hub, and the third-largest interstate highway system. The state is also home to a robust logistics workforce, with the 5th largest transportation, distribution, and logistics (TDL) talent pipeline in the nation and prominent programs to train the workers of the future.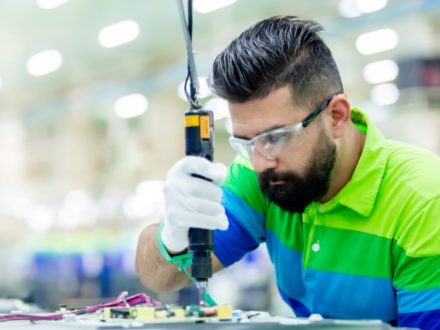 The war for top talent. The country's job market remains tight, with unemployment still hovering near 50-year lows and close to two jobs open for every person seeking work. Employers need ready access to diverse, educated workers. While some major tech firms are retrenching or scaling back hiring, skilled IT workers are quickly finding new roles in industries such as healthcare, logistics, green tech, and energy. Illinois is stepping up to meet that demand. The University of Illinois alone graduates more engineers every year than MIT, Caltech and Stanford combined. New training academies within community colleges are ramping up to train students in areas including advanced manufacturing and electric vehicle production. In addition, every year, nearly 3,000 students graduate from agribusiness-related programs across the state, and more than 1,800 degrees are awarded in molecular and cellular biology, food science, and chemistry.
The rise of the regional office. The pandemic upended the traditional model of office work. Nearly three-quarters of companies are already using or plan to implement a permanent hybrid work model, and 55% of employees want to work remotely at least three days a week. This is driving an evolution of corporate offices in which more companies are embracing a dispersed real-estate footprint and investing in regional offices. "I think the concept of a headquarters is changing," Allstate CEO Tom Wilson recently told the Chicago Tribune, explaining the insurance giant's decision to move to a smaller building. Meanwhile, companies based elsewhere are increasing their presence in Illinois to take advantage of the state's top tech talent and easy access to markets. Google, for example, agreed to buy an iconic building in the heart of Chicago as it grows its long-term presence in the city. And Kellogg's announced it would locate the headquarters of its massive snacks division to Illinois as part of its plan to split into three different companies.
These are just brief snapshots of the economic development trends that might impact companies making location decisions in 2023. For more information on finding a site with growth potential, reach out to us here.