Google is buying the iconic James R. Thompson Center in the heart of Chicago, deepening its ties to the state of Illinois and underscoring the city's prominence as a tech leader. By investing in Chicago, Google is committing to growing its long-term presence in the city, where it currently employs 1,800 people. Once owned by the State of Illinois, the Thompson Center previously housed many State offices.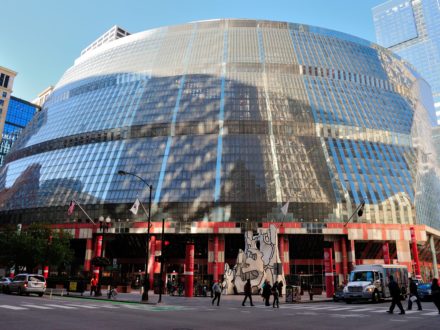 "This transformative agreement will save our taxpayers nearly a billion dollars over the next thirty years – and further Chicago's reputation as one of the great tech hubs not just of the United States, but of the world," said Illinois Governor JB Pritzker. "If you want to grow your tech company, look no further than the Windy City."
This deal emphasizes Chicago's position as a global tech hub. With everything from scrappy startups, to global leaders such as Salesforce, Meta and Amazon bringing their operations and jobs to Chicago, the city has become one of the nation's top tech centers. Tech companies in the city more than doubled their profits from 2020 to 2021, and more than 60 companies have expanded in 2022 alone.
"The Thompson Center gives us a presence in the central business district, enabling us to get in on the ground floor of revitalizing the Loop with its unparalleled access to public transit, which is so important to today's hybrid workforce," said Karen Sauder, President of Global Clients and Agency Solutions and Site Lead of Google in Chicago. "This will help our business, our product development and create a great environment for our employees. We're proud to continue being an active part of Chicago's diverse and vibrant community."
The James R. Thompson Center is the only place in Chicago where all six L train lines connect, serving as the intersection between the city's North, South, and West sides. Since long before the State put the building up for sale in 2019, historians, architecture enthusiasts and activists alike have argued for the building's preservation. In need of substantial renovations, the building was listed as one of the most endangered places in Chicago, but it wasn't old enough to earn the "landmark" status.
Three years later, the building's future has been decided with a boost from one of the world's pre-eminent technology companies. In 2020, Google's employees in Chicago supported over 4,600 indirect jobs in Illinois, for a total economic impact of $2 billion. Once renovated to a Class A environmentally friendly office building, Google intends to begin occupying the Thompson Center in 2026.