Kellogg's Spins Off Snacks Division, Moves HQ to Chicago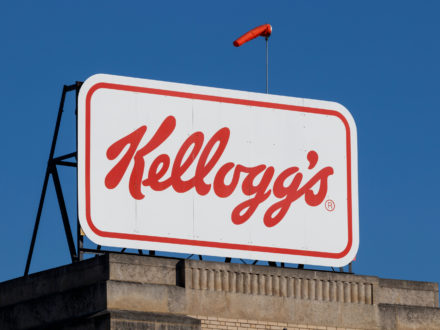 Food manufacturing giant Kellogg Co. is spinning off its snacks division as a separate company and moving the headquarters of that business to Chicago as it eyes higher growth and international expansion of its portfolio of iconic brands.
The new company, Global Snacking Co., racked up $11.4 billion in sales last year, accounting for about 80% of Kellogg's overall revenue. The move comes as a part of a broader transformation by Kellogg's, which also spun out its North America cereals business and a smaller plant-based foods division.
Global Snacking includes brands such as Pringles, Cheez-It, Pop-Tarts, and Kellogg's Rice Krispies Treats. The new company will also handle international sales of cereals like Frosties, Special K, Coco-Pops and others. Kellogg already employs more than 300 people in the Chicago area and the new HQ will be located in Kellogg's existing Chicago office.
"This business is expected to be a higher-growth company than today's Kellogg Company, featuring a more growth-oriented portfolio and aided by more focused resources and attention to brand building, innovation, and international expansion of world-class brands, and to building scale in emerging markets," the company said in a statement.
Illinois has long been a center of food production and innovation. Other major agribusiness firms that call the state home include Archer Daniels Midland, Mondelez International, Treehouse Foods, and Conagra Brands.
---
Ferrero Makes Sweet Announcement to Expand Illinois Chocolate Facility
Global confectionery company Ferrero Group plans to invest up to $214 million to expand its chocolate processing and product manufacturing plant in Bloomington, Illinois, creating up to 200 new jobs and making the site one of its biggest production lines outside of Europe.
The expansion comes hot on the heels of Ferrero starting construction on its Bloomington facility, which is slated to start up in 2023. Work on the 169,000-sq-ft addition is expected to start by this fall and will make the company's popular Kinder Bueno chocolate bar. After launching in North America in 2019, the Kinder Bueno brand grew more than 50 percent last year to $167 million, the company said.
"The investments we're making in Bloomington are fueling continued growth for Ferrero in North America and are also creating important job opportunities in the community," Todd Siwak, President and Chief Business Officer of Ferrero North America, said in a press release. "We are thrilled to continue growing here with the invaluable support of the City of Bloomington, McLean County, and the State of Illinois."
One of the biggest chocolate and confectionary companies in the world, Ferrero is also known for its Ferrero Rocher chocolates, Nutella hazelnut spread, and other products. In 2018, it also acquired the Butterfinger, Crunch Bar, Baby Ruth, and other candy brands from Nestle.
---
Volvo Charges Up Midwest EV Efforts Through New Illinois Training Facility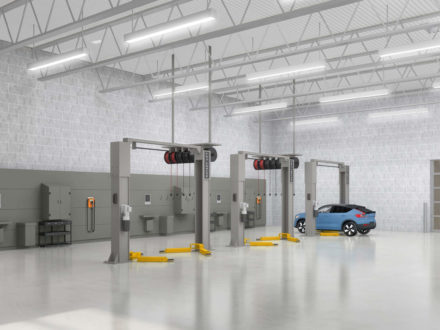 Volvo has opened a new electric truck training center in Tinley Park, Illinois, joining the Swedish company's growing network of EV training facilities across North America. The new facility underscores Illinois' importance both as a central transportation hub as well as an emerging bastion of the EV industry. In fact, Illinois is home to the fourth largest transportation, distribution and logistics (TDL) sector in the U.S. and boasts one of the most concentrated TDL workforces in the country.
The modern, 14,865-sq-ft facility brings hands-on sales and service training programs to the Midwest, improving accessibility to learning for dealers and customers interested in electromobility solutions. Training programs will help dealers satisfy the requirements for becoming a Volvo Certified Electric Vehicle Dealer and better support customers looking for zero-emission trucks.
Two full-day training courses are offered five days a week, covering technical aspects of Volvo's EV offerings like safety procedures when servicing electric drivetrains, as well as operations support such as parts sales and warranty fundamentals. With just eight other training facilities across North America, Volvo has considerably expanded access to training with the creation of this new center.