Investors poured $723 million of venture capital into food innovation companies in the Chicago area last year, a leap of more than 500% from pre-pandemic investment levels according to new report released by World Business Chicago. The report illustrates how the city and region are poised to take advantage of an industry being rapidly reshaped by shifting consumer tastes, rising prices and evolving technology. 
The Innovation in Chicago's Food Industry report was released at the start of an industry summit discussing the future of food. The report demonstrates how Illinois—and Chicago in particular—is home to a cluster of companies, talent and assets that enables innovation to flourish and investors are taking note.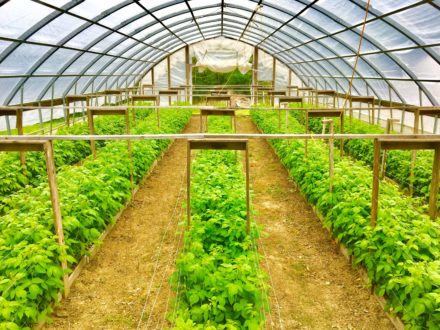 "Companies generally establish themselves where there is the most opportunity for growth," the report said. "The region's strategic location — in America's breadbasket and at the nation's crossroads — means easier access to inputs and getting products to market." 
Illinois has long been at the center of U.S. food production and innovation. More than 64,000 people are employed in food manufacturing across the state and nearly 3,000 students a year graduate from agribusiness-related programs at Illinois colleges and universities. The state ranks first in the nation for private food-related R&D. 
Chicago's food and beverage manufacturing industry is the biggest in the country, generating $9.4 billion a year. The city boasts more than 2,800 companies in its food innovation ecosystem, from established giants like Ingredion and Kraft Heinz to startups like Nature's Fynd, the fungi-based protein manufacturer which recently expanded its headquarters in Chicago. 
Chicago's and Illinois' long history in the sector, combined with a growing network of startups, incubators and investors, make the region the place to be for companies defining the future of food. The report identified four trends that are driving innovation and investment in the industry. 
Consumer spending.

After spending on restaurants and leisure plummeted during the pandemic, consumers are opening their wallets more than ever, especially on essential items like food. U.S. consumer spending jumped 14% in the first quarter of 2022 compared with a year earlier. 

 

Evolving technology.

Technology from biotech to packaging to kitchen tools is driving a surge of new ideas and products across the food industry. For example, alternative proteins based on plants, fungi or algae are flourishing, while software, services and platforms are enabling new business models like food trucks, online food delivery and ghost kitchens. 

Supply chain disruptions.

Change is accelerating and volatility is here to stay for a while as the industry grapples with the effects of the pandemic and the war in Ukraine. Wheat and soybean prices have doubled in the past 18 months and markets in everything from pork, to dairy, to lobster are dealing with disruptions.

 

Environmental concerns.

There is an increasing focus on sustainability and the impact of food production on the environment. Consumers are more aware of the environmental impact of their buying choices. In response, companies are offering more eco-friendly options and exploring things like cultured meats and alternative farming.

 
The report identified several ways to boost innovation throughout the region's food ecosystem. Because most venture capital is currently split between pre-venture and later-stage deals, there is an opportunity to capture more early-stage capital. Backing food-focused incubators to support startups that can mature or be acquired is also important. And support for small businesses investing in R&D will provide more opportunities for food-related innovation to thrive.  
Read the full Innovation in Chicago's Food Industry report here.