Powerful trends like the continued rise of e-commerce and strained global supply chains underscore the need for innovation in the critical transportation, distribution, and logistics industry. Meanwhile, cutting-edge technology from software connection platforms to blockchain to drones is transforming how goods flow around the world and creating opportunity for early movers.
The state of Illinois, already a leader in world-class logistics and infrastructure, is now emerging as a hotbed of innovation in the logistics technology that is reshaping the industry. A new report from World Business Chicago shines a spotlight on how the Chicago metro area is the market of choice for logistics tech companies looking to relocate or expand.
Capital investment in logistics tech companies in and around Chicago rocketed 800% from 2019 to 2021, the highest of any comparable US city, making the sector one of the area's fastest-growing verticals, the report shows. In 2021 alone, Chicago companies raised nearly $1.4 billion, and the city is home to six "unicorns," or start-ups with valuations over $1 billion each.
"Chicago's logistics tech economy demonstrates formidable growth," the report says. "Chicago is also home to multiple key industry players, and more growth capital – venture capital, private equity for growth, and corporate venture capital – is being attracted as these companies grow larger and more valuable."
A powerful ecosystem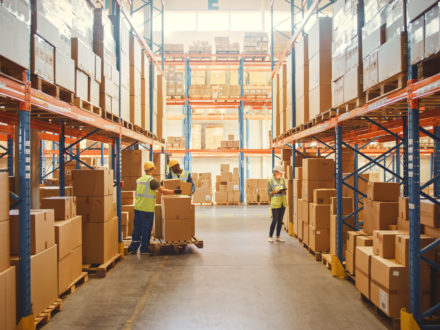 Indeed, Chicago is the location of choice for logistics tech companies looking to scale and connect with customers in the transportation, distribution, and logistics (TD&L) industry. Nearly 150 logistics tech firms have a presence in the metro area, and 23 logistics tech companies have located or expanded in Chicago since 2021. In total, more than 100 companies in the industry have opened headquarters in the city.
Among them are New Delhi-based FarEye, which selected Chicago for its US headquarters after raising $100 million in VC funding. In 2020, freight tech firm Loadsmart moved from New York to Chicago after raising $90 million in 2020. Loadsmart has since attained unicorn status. Three of six unicorns emerged from accelerator programs in the Bay Area.
An important draw for logistics tech startups is that Illinois offers a powerful ecosystem that sets them up to thrive. The report notes that Chicago is home to a growing number of logistics tech programs, including 1871's Supply Chain Innovation Lab that brings together early-stage founders, growth-stage companies, corporate partners, VCs, and industry leaders to network, collaborate and solve challenges in the industry.
Illinois' leading infrastructure means it makes sense for logistics tech companies to cluster around the customers, ideas, and talent in the region. Illinois has all seven of the nation's Class I railroads, the 3rd largest interstate highway system, the nation's largest inland port, and airports that can reach anywhere in the U.S. within four hours.
Top TD&L talent
The state is also chock full of diverse, highly educated workers with extensive experience in TD&L. The Chicago metro area alone is home to more than 16,000 TD&L firms that employ more than 265,000 people, according to the report. Just within logistics tech, area companies employ more than 34,000 workers globally. On top of that, copious new talent is constantly entering the local workforce. The University of Illinois graduates more engineers every year than MIT, Stanford, and Caltech combined, and schools in the Chicagoland area graduate nearly 8,000 computer science students each year.
The report notes that the area's logistics tech landscape is tilted towards software-based connection platforms, with opportunity to invest more in blockchain applications as well as hardware-based solutions such as sensors, drones, autonomous vehicles.
When it comes to innovation in logistics tech, few places can match Illinois. Boasting numerous success stories, a powerful and supportive ecosystem, unparalleled infrastructure, and a deep and diverse TD&L workforce, the state is an obvious choice for any logistics company looking to position itself at the forefront of the industry.