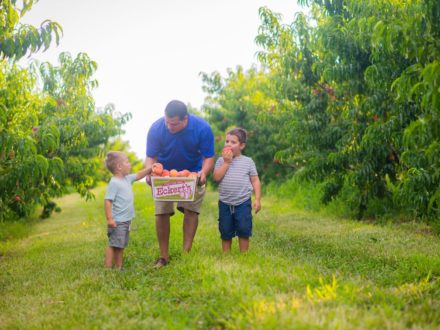 Illinois is one of the top states in the country to raise a family, beating out  Texas, California, Florida, Ohio, and Indiana based on factors including jobs, affordability, education, recreation, and more, according to a study released this week.
In its 2023 "Best & Worst States to Raise a Family" report, personal finance website WalletHub ranked Illinois 3rd in median family income, 4th for family fun, and 11th for affordability. The state ranked 13th overall based on calculations involving 51 metrics. By comparison, Missouri ranked 28th, Ohio 31st, Indiana 34th, and Michigan 36th. Outside the Midwest, California came in at number 22, Texas at 26, and Florida in the 32nd spot.
The new report bolsters Illinois' reputation as a state of opportunity and growth. Illinois ranked 3rd in the nation last year for company expansions and relocations; businesses are drawn to the state for its thriving and diverse business community, world-class infrastructure, and top-notch talent and workforce.
"States play an important role in child development and family quality of life. Access to good employment opportunities, quality education, healthcare, and safety are influenced by state investment in business attraction and retention, tax policy, and spending on K-12 education and public universities," Tom Sutton, a professor and Director of the Community Research Institute at Baldwin Wallace University, said in a Q&A about the report on WalletHub's website.
Sutton also noted that the rise of remote work and the strong job market have raised the importance of factors like affordable housing, childcare, and quality education. A sense of community, and access to recreational and cultural resources are also key considerations.
Illinois offers an unmatched quality of life that includes exceptional education and healthcare options, abundant recreational and outdoor amenities, world-class dining, hotels and entertainment, and incomparable arts and culture. In Illinois people also have countless lifestyle options, from rural to urban, at a low cost of living.