The business of Halloween candy is massive. The National Retail Foundation expects total Halloween spending to reach a record $10.6 billion in 2022, with two-thirds of surveyed consumers planning to celebrate by handing out candy. Illinois fuels much of that, notably through Chicago's legacy as the candy capital of the world. As food and candy companies work to meet Halloween demands, Illinois' position as a food innovation center makes it a top location for these companies to grow.
A Food Innovation Center
There's a good chance Illinois played a part in your favorite Halloween candy. The state ranks No. 1 for research and development among private-label food companies, as well as No. 2 for food patents. And for good reason: between its big-name headquarters and R&D centers, Illinois is a hotbed for candy and snack-food innovation.
Chicago is home to the Global Innovation Center for Mars Wrigley, a subsidiary of Mars Inc. that makes trick-or-treat favorites like Skittles and Snickers. Mars Wrigley announced plans in April 2022 to build a new R&D center in Chicago to "inspire the next generation of new products," with development expected to conclude in summer 2023. Chicago is also the home of Kraft-spinoff, Mondelez International, which makes Sour Patch Kids – the No. 6 most popular Halloween candy, according to a recent report from CandyStore.com.
Educated Workforce, Talent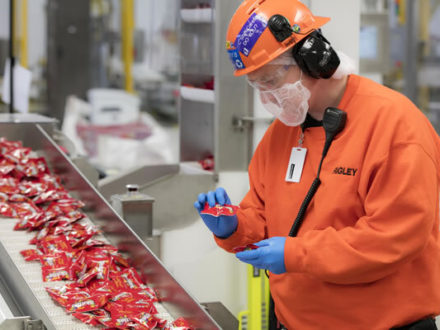 It's not just the Chicago area that gets the love; a strong pool of talent statewide is a competitive advantage for candy and snack-food companies that choose Illinois. The state forms a stronghold for food research, with the University of Illinois ranked No. 5 for food science and technology by U.S. News.
A top-notch manufacturing workforce lives here, too, with candymakers taking notice. Halloween favorites like Skittles – CandyStore's No. 2 Halloween confectionary – come from a facility in Yorkville, Ill., that also makes Life Savers, Doublemint and Juicy Fruit. Mars Inc. added Skittles production in 2016 after a $50 million investment to expand the facility by nearly 70%.
Further investment in food production has followed. In June 2022, Ferrero Group announced an investment worth up to $214.4 million in its Bloomington, Ill., facility to expand chocolate processing and product manufacturing with another 169,000 square feet. That came on the heels of the company's announcement in 2020 of plans to build its first chocolate processing facility for North America in Bloomington, which broke ground in late 2021. The facility will open in early 2023.
Location & Supply Chains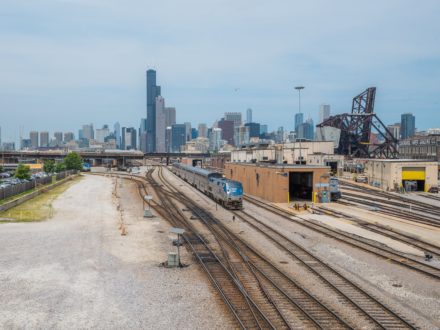 Site selectors know a robust supply base and distribution infrastructure are critical to any decision. For businesses in the candy or snack-food sectors, Illinois is ready. The supply base is established, with site-selection publication Business Facilities naming Illinois a top-five state for food processing. And the infrastructure is equally strong: Illinois is home to the country's third-largest interstate highway system, with seven Class I railroads and five international airports that have nonstop service to more than 50 international destinations. With 2,158 miles of road and one of the largest rail corridors in North America, the state sees some 25% of all U.S. freight traffic pass through.
Consumer Spending on Halloween Expected to Grow
Halloween spending is expected to grow. The National Confectioners Association projects total dollars spent during the holiday to increase 5% this year. Consumer participation has rebounded strongly, with the NRF report noting that total Halloween expenditures in 2021 handily topped pre-pandemic figures and 2022 looks poised to do so, as well.
For businesses in the candy and snack industry, Illinois is a prime spot to set up shop. Whether it is access to raw ingredients, available factories, the necessary workforce, or the talent to innovate, the state has what businesses need to grow. Illinois is powering America's favorite Halloween treats and the companies that make them.